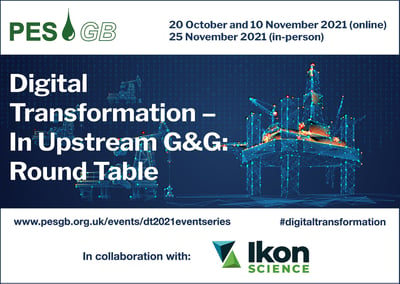 The oil and gas industry is facing unprecedented change with the commitment to transition to net zero by 2050. It is therefore vital the industry maximise the value of the knowledge we have already gathered to enable efficient production of existing resources, optimise future exploration activity, and support new utilisation of existing assets to successfully deliver this goal. Digital transformation will be key to delivering this change by streamlining access to knowledge and sharing it effectively between explorers, regulators and service companies.
These round table event sessions will provide an opportunity for stakeholders to come together to discuss their business drivers and journeys delivering digital transformation.
To get your FREE ACCESS to this paid PESGB event (free for PESGB members), simply follow the instructions below:
Head to event web page:

https://www.pesgb.org.uk/events/dt2021eventseries/

Choose 'Non-Member (October & November online events)' booking option and enter quantity of tickets required

Enter personal information and then click the 'Proceed to Payment Options' button.

Enter the code

IKONFREE2021

when prompted.
Email dswann@ikonscience.com if you have any issues registering using this code.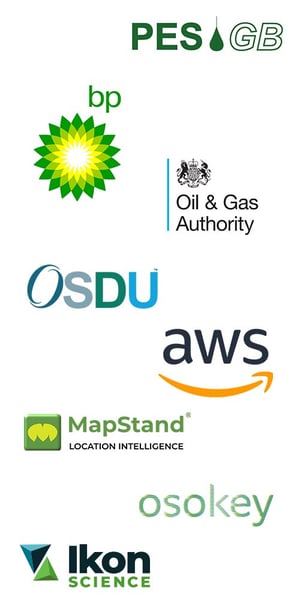 More about the series:
Session 1: The Why Wednesday 20 October 2021 – 2pm (London BST) 8am (Houston CDT)

Business Drivers:

Why are organisations driving for change and what are the outcomes that are needed?
We will hear from contributors from oil companies including bp and the OGA. The focus of the session will be to understand why are organisations driving for change and what are the outcomes they are aiming for?
Panellists:
Margarita Corzo – VP – Subsurface and Wells Digital Portfolio Delivery, Innovation and Engineering, bp
John Seabourn – Chief Digital Officer, OGA
Francis Cram – CEO, Mapstand
Session 2: The How Wednesday 10 November 2021 – 2pm (London GMT) 8am (Houston CST)

Delivering Transformation:

How is the industry delivering the change that is required? From data foundations, enabling access to effective collaboration.
In the second session, we will discuss how digital transformation is being delivered, with a focus on the technology being used, with contributors from OSDU, Ikon Science, AWS and Osokey, the provider of the new UK NDR.
Panellists:
Denis Saussus – CEO, Ikon Science
Ron Clymer – Director, OSDU / EPAM
Joseph Nicholson – COO, Osokey (Osokey delivers Cloud-based solutions for your subsurface data)
Session 3: Case Studies Thursday 25 November 2021 – 10am-12pm & 2pm-4pm (In-Person) GMT
Live Session and Showcase at PETEX 2021

– Business Design Centre, London
The online sessions will culminate with a face-to-face event at PETEX, starting with a round table discussion, and followed by a stand-up breakout session to provide an opportunity to discuss challenges and see solutions in action. To gain access to this valuable session, you will need to register for day-3 of PETEX – please visit the PETEX website and purchase a 1-day ticket.
Technology Demonstrations
Ikon Science
other vendors