This webinar will be presented live with local experts from Ikon Science to discuss the unique needs and challenges.
Wednesday, February 23, 2pm GMT (London)/ 8am CST (Houston)

Thursday, February 24, 3pm MYT (Kuala Lumpur/Perth)
What we'll discuss:
Pore pressure prediction in shales undergoing compaction, including both mechanical and chemical processes, is typically related to the mechanism referred to disequilibrium compaction. However, even when this mechanism is established and the normal compaction trend in wireline data, as a proxy for shale porosity, is well constrained, the pore pressure prediction may be in error because of the lithological variation in shale composition.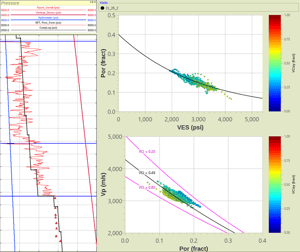 There are several factors that affect the magnitude of the log response within a shale beyond compaction-related porosity reduction (e.g., cementation, different fractions of non-clay material, variation in clay content, different fluids in the pore space, and the presence of organic matter). From one well to the next, and from one formation to another, rock property variations are common and must be accounted for with rock physics models to reduce uncertainty.
In this presentation, a series of rock physics models will be used on a case study well from the UKCS to correct the measured wireline data to reduce uncertainty and improve both the accuracy and the confidence in the final pore pressure solution.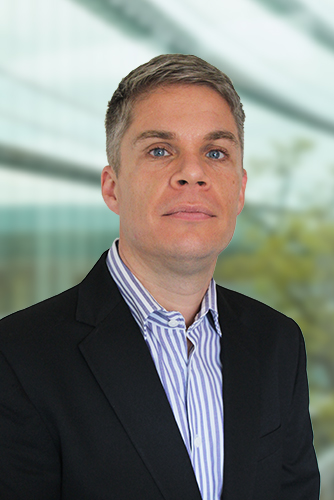 Sam Green - Technical Manager - Wells, EAME
Sam is the Technical Manager – Wells, EAME for Ikon Science and principal trainer in geopressure theory for Ikon Science, having joined in 2008. Sam has experience in all aspects of pressure analysis in different geological settings (uplifted basins, extensional basins, deep-water, onshore conventional plays, carbonates and salt) in a wide range of geographical locations including Offshore East Canada, Central North Sea, Barents Sea, Gulf of Mexico, Southern Atlantic, North West Shelf Australia, West Africa, and unconventional plays in the Permian Basin, Western Canadian Sedimentary Basin, and onshore UK.
Sam has published on topics as diverse as unconventional pore pressure prediction, deep-water frontier pressure modelling and pressure in carbonates and hydrodynamics.
Sam has a BSc in Geology and a PhD in Structural Geology from the University of Manchester and an MSc in Structural Geology with Geophysics from the University of Leeds.