Our lunch and learn will be presented in 3 different regions and time zones with local experts available to discuss the unique needs and challenges in each region.
March 3rd, 2pm GMT (London)

March 3rd, 12.30pm CST (Houston)

March 4th, 12.30pm (Kuala Lumpur)
What we'll discuss:
Chris Hanton discusses the challenges that Upstream IT departments face balancing short term costs while providing data platforms to power innovation amongst geoscience and engineering end-users. Embracing a digital transformation strategy is often seen as a magic bullet to achieve this balance, but realistically upon delivery many of these initiatives have failed to meet the expectations set prior to the project kickoff.
In this talk, we highlight the goals, challenges and strategies for successful transformation projects. Key learnings include the roles of project management and inclusive deployment strategies as well as clearly defined goals and scope management.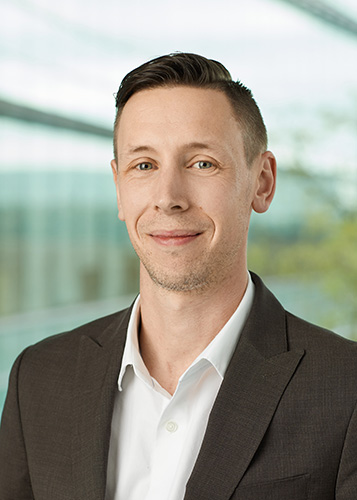 Chris Hanton
VP of Data Solutions
Chris Hanton is the VP of Data Solutions at Ikon Science overseeing the scoping, management and delivery of solutions to improve the accessibility, quality and availability of subsurface data across our client organizations.
Chris first joined the industry in 2008, first as a mudlogger before moving into a role as a project petrophysicist, with these positions providing valuable insight to both the potential of data and the all too common bottlenecks that organizations face when it comes to extracting maximum value form their information stores.
Since joining Ikon in 2018, Chris has worked closely with a range of client organizations varying in size and digital maturity. Chris and his team interact with a variety of stakeholders, covering both end-user and management teams to build pragmatic solutions to data challenges in a timely manner, improving the ability for subsurface teams to action effective decision making and positively influence the overall business of the client. The delivered solutions look to work efficiently with existing business rules and standards while allowing the client to develop new data procedures as necessary.
Chris has an MeSci from the University of Liverpool in Geology and an MSci from the University of Aberdeen in Integrated Petroleum Geoscience.