Overview:
This webinar discusses, 'What is Multi-Scenario Inversion?' and why is it important. Seismic inversion has seen industry-wide adoption as the tool of choice for subsurface characterization at and away from well control. We propose a two tiered inversion strategy that aims to address and better explore the solution space during seismic inversion and reservoir characterization.
We will look at some of the challenges in Seismic Quantitative Reservoir Characterization, an overview of the Facies Based Inversion Scheme, and will demonstrate how this works through a real world case study.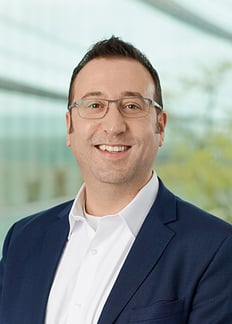 Kester Waters, Senior VP of Global Services
Kester is a geoscientist with 20 years of experience in geology, geophysics and petrophysics. Since joining Ikon in 2004, Kester has been involved in many hundreds of interpretation projects spanning most of the world's oil and gas producing basins. Kester has worked in both operational and non-operational aspects of exploration and development drilling, determining workflows and techniques for the integration of geological and geophysical data and developing predictive models for drilling risk reduction. Kester has written numerous technical articles on seismic inversion and reservoir characterization and the importance of regional studies for successful exploration. In 2017, Kester was awarded Hart's special meritorious award for engineering innovation for his contributions to the development of Ikon's flagship Joint Impedance and Facies Inversion (Ji-Fi) software.
---
Live Q&A with Jeremy Gallop, VP of Services Americas