This webinar will be presented live with local experts from Ikon Science to discuss the unique needs and challenges.
Wednesday, September 8th, 2pm BST (London)/ 8am CDT (Houston)

Thursday, September 9th, 3pm MYT (Kuala Lumpur/Perth)
What we'll discuss:
Join Monica Beech as she talks about the critical role that data management plays in a world that is digitally transforming. She'll discuss important components like process and technology and how they best enable data access and flow throughout an organization. She'll also talk through a case study demonstrating how Ikon has delivered value for operators looking to leverage their data for better decision making.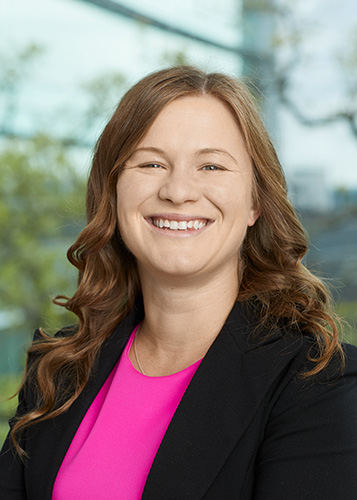 Monica Beech - Product Manager, Data Management & Visualization Apps
Monica Beech is a geoscientist turned product manager with a background in onshore drilling. Monica is a graduate of the University of North Carolina Wilmington, who began her career as a field geologist for Chesapeake Energy in 2012. During her time at Chesapeake she was responsible for collecting wellsite data in the Powder River Basin of Wyoming, the Mississippi Lime in Oklahoma, and the Appalachian Basin in Ohio.
Monica joined Ikon Science in 2013 initially supporting RokDoc but later worked in technical sales, training, and business development before joining the product management team in 2018. Monica currently looks after Data Management & Visualization Apps across the Ikon technology portfolio.