This webinar will be presented with local experts from Ikon Science and Fairfield Geotechnologies to discuss the unique needs and challenges.
May 5th, 2pm BST (London)/ 8am CDT (Houston)
What we'll discuss: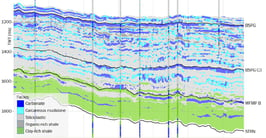 We describe a case study to extract meaningful geological information from a modern high-fold seismic dataset in the north-east Delaware basin. The target of the study is the heterogeneous geology of the Bone Spring and Wolfcamp Formations.
A database of well data was used to understand the variation in elastic properties in terms of geological changes that include: mineralogy, organic content and the likely onset of over-pressure. The well data were also used to calibrate seismic amplitudes prior to performing a Bayesian pre-stack inversion to solve for estimates of facies and impedances.
In this webinar, we will discuss the results that will provide insights into the regional stratigraphic deposition and evolution of the formations, including mapping of discontinuous carbonate and high TOC intervals. The property volumes are the starting point for future predictive geological, formation-pressure and stress models for informing optimal resource exploitation within the study area.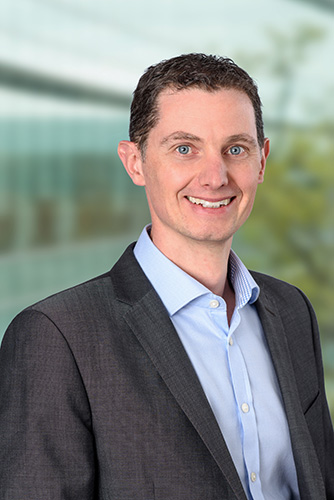 Dr Simon Payne
Principal Geoscientist
Simon Payne is a geophysicist with over 12 years of experience in applying quantitative interpretation methods in different geological basins around the world. Simon has held a variety of positions within the QI service team within Ikon Science, both in the London and Houston offices. Simon is currently a Principal Geoscientist based in London.
Simon has undertaken and supervised quantitative interpretation projects on datasets from the North Sea, West Africa, Middle East and onshore USA. He is competent in both the rock physics and seismic AVO/inversion aspects of quantitative interpretation and is used to working closely with other disciplines to solve the geological problem.
Simon has a MSci in Geophysics from the University of Leeds and a PhD from the University of Oxford