This webinar will be presented live with local experts from Ikon Science to discuss the unique needs and challenges.
Wednesday, Sept 14, 2pm MYT (Kuala Lumpur/Perth)

Thursday, Sept 15, 2pm BST (London)/ 8am CST (Houston)
What we'll discuss:
The typical shale-based pore pressure prediction workflow has proven to be fit-for-purpose but largely unchanged for many decades. Commonly used models such as Eaton's and Bower's assume that changes in the measured log data relate directly to changes in pore pressure and contribute to the log response. However, further study and failed pore pressure predictions have provided additional rock-physics-related causes for the varying log response in shales that are independent of pore pressure. This presentation focuses on shale mineralogy, in particular how a high Clay Volume (VClay) could cause the log magnitude (e.g. Vp) to be reduced, mimicking a high pore pressure signature, which may or may not be present.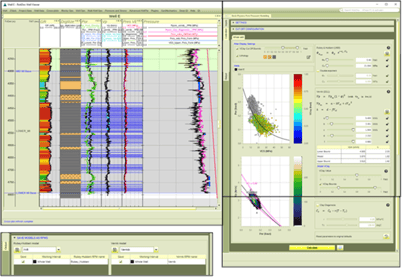 This webinar introduces the theory of VClay's impact on Pore Pressure Prediction and how this can be addressed using RokDoc's latest Rock Physics Model for Pore Pressure workflow, comparing it to the pore pressure from the traditional non-corrected normal compaction trend approach.
Siddiq Mahyildin - Technical Sales Geoscientist, Customer Care Team, APAC
Siddiq joined Ikon Science in the Kuala Lumpur office in 2021. In his previous positions, Siddiq worked as a geomechanics engineer and was involved in various wellbore-drilling geomechanics projects covering different geological settings and operational challenges in Southeast Asia, the Middle East, Australasia, and India. His experience includes predrill-post drill and real-time pore pressure and wellbore stability prediction, sand production, fault and fracture reactivation, caprock integrity and hydraulic fracturing studies. His current role at Ikon Science is on the Customer Care Team, supporting the GeoPressure and Geomechanics business and client engagement.
Siddiq has a BTech in Petroleum Geosciences from Universiti Teknologi PETRONAS, Malaysia and an MEng in Mining Engineering from the University of British Columbia, Canada.